La Urbana Bike was born in early 2014. It all began with the idea of offering in one place motorcycle gear and apparel that was hard to find in our area, or even in Spain. As a motorcycle fan all my life, it also meant that my dream of working in the bike world would finally come true. My partner Beatriz and I opened then a small store in our house garage, and also started running the on-line store laurbanabike.com. The response from the customers and visitors was good enough to encourage us to move to a bigger, better located store. Sales at the store and on-line helped too! As a result, past 20th of March we opened the new La Urbana Bike.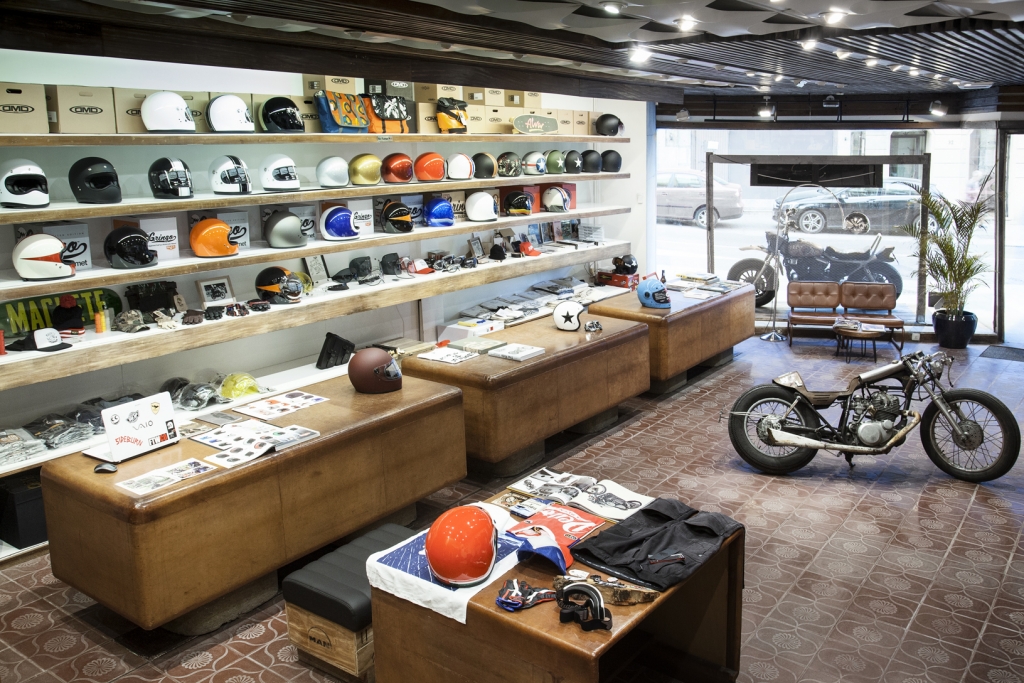 The idea of the new store is not only shopping, but also hosting events, offering a place to have a beer or
coffee while reading some specialized magazines or books, or just have a bike talk.